How Much Can the Kia Carnival Tow?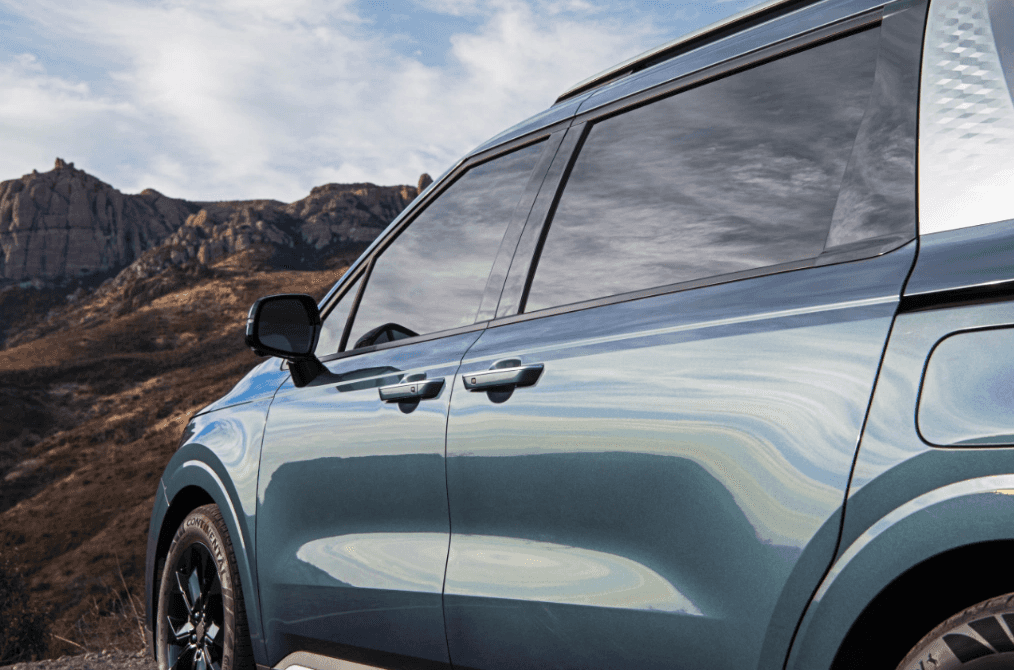 The all-new 2022 Kia Carnival is built for those on the go, with best-in-class power and cargo space, a suite of driver assist technologies, practical family-focused innovations and an SUV-inspired design.
Kia Carnival Inventory Kia Carnival Trim Levels
How Much Can the 2022 Kia Carnival Tow?
Those looking to tow with the Carnival will be pleased to know that the model has a maximum towing capacity of 3,500 pounds. Whether you're going on a vacation with your family, prepping for moving day, or simply a weekend getaway, the Carnival is capable of getting the job done.
While there are five trim level options available for the 2022 Carnival, the 3,500-pound towing capacity is available at the start of the lineup. The base model, LX features a 3.5-liter V6 engine with 290 horsepower to go with its towing capabilities.
The Carnival MPX EX Trim combines next-level technology enhancements with additional driver assistance technologies and multipurpose capability. For example, the trim features the Smart Power Tailgate, which will no doubt help you load and unload cargo with ease.
Testing the Durability of the 2022 Kia Carnival
The all-new Kia Carnival features front-wheel-drive and has been globally tested in grueling environments. From the Alaskan tundra to the Death Valley desert, the Carnival is tried-and-true, having made it through the toughest conditions.
The Carnival is truly ready for whatever comes its way, surviving the onslaught of extreme radiation to magnified heat and a corrosive saltwater bath during tests. When it comes to everyday use and towing, you can be confident in the model's ability to handle the grueling tasks and simple alike.
Shop for the Kia Carnival at Our Portland Area Dealership
If you're interested in the all-new Kia Carnival, swing by our Beaverton dealership near Portland for an in-person look at this MPV. If you have any questions about the Carnival or any of its new features, feel free to contact us at Beaverton Kia. We proudly serve drivers throughout the greater Portland, OR area, including Beaverton, Hillsboro, and beyond.